Ever heard of Surfer SEO?
It's the talk of the SEO town, and for good reason. This tool is revolutionizing how we optimize content and rank on Google. And with their 2023 pricing update, it's time to see what all the buzz is about.
Whether you're an SEO veteran or just starting out, let's explore why Surfer SEO might be your next best investment.
Let's dive in. 🌊
What is Surfer SEO?
Surfer SEO is a data-driven SEO tool designed to optimize website content for better search engine rankings. It offers features like real-time content editing guidance, site audits, and competitor analysis. And it is my most favorite SEO tool.
More on this later. 🧠
Background of Surfer SEO
Surfer SEO, the brainchild of Michal Suski and Tomasz Niezgoda, has quickly become an SEO game-changer. Why? It's like having a personal SEO expert, guiding every optimization move you make.
2023 brought some fresh tweaks to their pricing. Whether you're a blogger, a business owner, or an agency head, there's a plan for you. And trust me, the value is undeniable.
Ready for the pricing deep dive? Let's go. 👋
Detailed Breakdown of Surfer SEO Pricing Plans
Choosing the right Surfer SEO plan is like picking the perfect surfboard – it can make all the difference in riding the SEO waves successfully. (Perhaps it's time to ditch the surfing analogies. 😆)
With Surfer SEO's latest pricing update for 2023, there's a plan for every need and budget. From individuals to large enterprises, Surfer SEO has tailored options to boost your SEO game. Let's break down each plan and see which one fits your SEO journey best.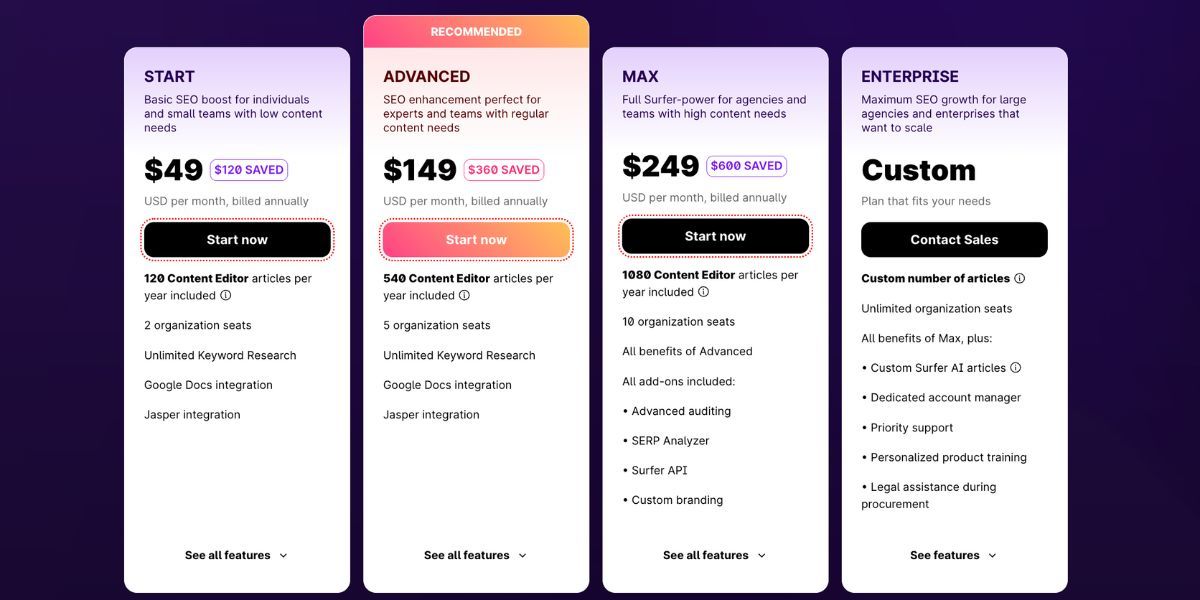 START Plan
Price: $59/month (billed annually: $49/month, $120 saved)
Features:

120 Content Editor articles per year
2 organization seats
Unlimited Keyword Research
Google Docs and Jasper integration
Who is the START Plan best for?
Ideal for individual bloggers, freelancers, or small businesses just starting with SEO. It offers the basic tools needed for effective content optimization without overwhelming features.
ADVANCED Plan
Price: $179/month (billed annually: $149/month, $360 saved)
Features:

540 Content Editor articles per year
5 organization seats
Unlimited Keyword Research
Google Docs and Jasper integration
Who is the Advanced Plan best for?
Perfect for growing businesses, SEO professionals, and content creators who need more capacity and advanced features. It's suited for those who manage multiple websites or larger volumes of content.
🧠
I've chosen the ADVANCED Plan from Surfer SEO
This plan provides us with 45 content editor articles each month, aligning perfectly with our SEO growth targets. We're consistently publishing over 30 articles monthly, and impressively, around 80% of these articles secure a spot on the first or second page of Google within just a week. Surfer SEO has simplified the content creation process, making it accessible even to those with minimal SEO knowledge. Our interns, equipped with this tool, have been successfully crafting articles that not only read well but also rank effectively on Google.
MAX Plan
Price: $299/month (billed annually: $249/month, $600 saved)
Features:

1080 Content Editor articles per year
10 organization seats
All benefits of Advanced
Add-ons included: Advanced auditing, SERP Analyzer, Surfer API, Custom branding
Who is the Max Plan best for?
Designed for large agencies, SEO teams, and businesses with extensive content needs. The Max Plan offers comprehensive features, higher limits, and add-ons for in-depth analysis and optimization.
ENTERPRISE Plan
Price: Custom pricing tailored to needs
Features:

Custom number of articles
Unlimited organization seats
All benefits of Max, plus custom Surfer AI articles, dedicated account manager, priority support, personalized product training, and legal assistance during procurement.
Who is the Enterprise Plan best for?
Tailored for large enterprises or organizations with specific, high-volume SEO requirements. It provides custom solutions, dedicated support, and advanced tools for extensive, data-driven SEO strategies.
Add-Ons available with Surfer SEO
Surfer AI: Create ready-to-rank articles in minutes at $29/article.
Audit: Optimize existing pages based on top-performing search results at $49/month.
SERP Analyzer: Deep dive into SERPs and data at $29/month.
White Label: Brand Surfer solutions with your domain and logo at $49/month.
API: Automate query creation and analyze data without accessing the Surfer web app at $29/month.
(Note: All add-ons are included in the Max plan, saving $159/month.)
With these plans, Surfer SEO offers a range of options to cater to individuals, small teams, large agencies, and enterprises. The choice of plan would depend on the specific needs and scale of operations.
Special Offers and Discounts
Surfer SEO isn't just about top-notch features; it's also about making those features accessible. That's why they offer some pretty sweet deals to make your decision easier. Here's what's on the table:
Annual Plan Discount: If you're in it for the long haul, going annual is a smart move. You can save up to 20% by choosing an annual plan over a monthly one. That's like getting a couple of months for free!
30-Day Money-Back Guarantee: Still on the fence? No worries. Surfer SEO offers a 30-day money-back guarantee. Try it out, and if it's not your cup of tea, you get your money back, no questions asked.
Promotions and Discounts: Keep an eye out for seasonal promotions or special discounts. Surfer SEO occasionally runs offers that can help you save even more. Most online businesses will either run a sale or further increase the savings on annual plans during Black Week and Cyber Monday.
Investing in the right tools is crucial for SEO success, and Surfer SEO makes it a bit easier with these offers. So, whether you're budget-conscious or just love a good deal, these specials are worth considering.
Is there a free trial available for Surfer SEO?
Currently, Surfer SEO does not provide a free trial. However, they do offer a 7-day money-back guarantee for your peace of mind.
My Personal Experience with Surfer SEO
I found Surfer SEO while searching for simple yet effective SEO tools. It fits well with my approach of using data and practical methods, as I explain in my SEO Framework article. The tool's instant editing tips have been a big help, letting my team make changes quickly, almost like having an SEO expert with us.
Surfer SEO's in-depth site checks match my style of detailed analysis and ongoing improvements. It's great for both beginners and experts. Even our interns, who are new to SEO, have been doing really well with it.
I chose the ADVANCED Plan, which gives us 45 content editor articles each month. This helps us keep up with our ambitious SEO plans. We're putting out over 30 articles every month, and about 80% of them get to the first or second page of Google within a week. Surfer SEO has made it easy for everyone, even those new to SEO, to write articles that do well on Google.
Features and Benefits of Surfer SEO
Surfer SEO is more than just a tool; it's a comprehensive suite designed to elevate your SEO game - especially on the content side of SEO and let's be honest that's perhaps the most important ranking factor of 2023.
Note: If you want to skip the reading and rather watch a video about Surfer, I can recommend this 3 minute one. It really explains Surfer SEO very well.
Let's dive into some of its standout features and benefits:
Content Editor
This AI-driven feature is like having an SEO expert guiding your content creation. It provides real-time suggestions for keywords, headings, and overall structure, ensuring your content is primed for high rankings.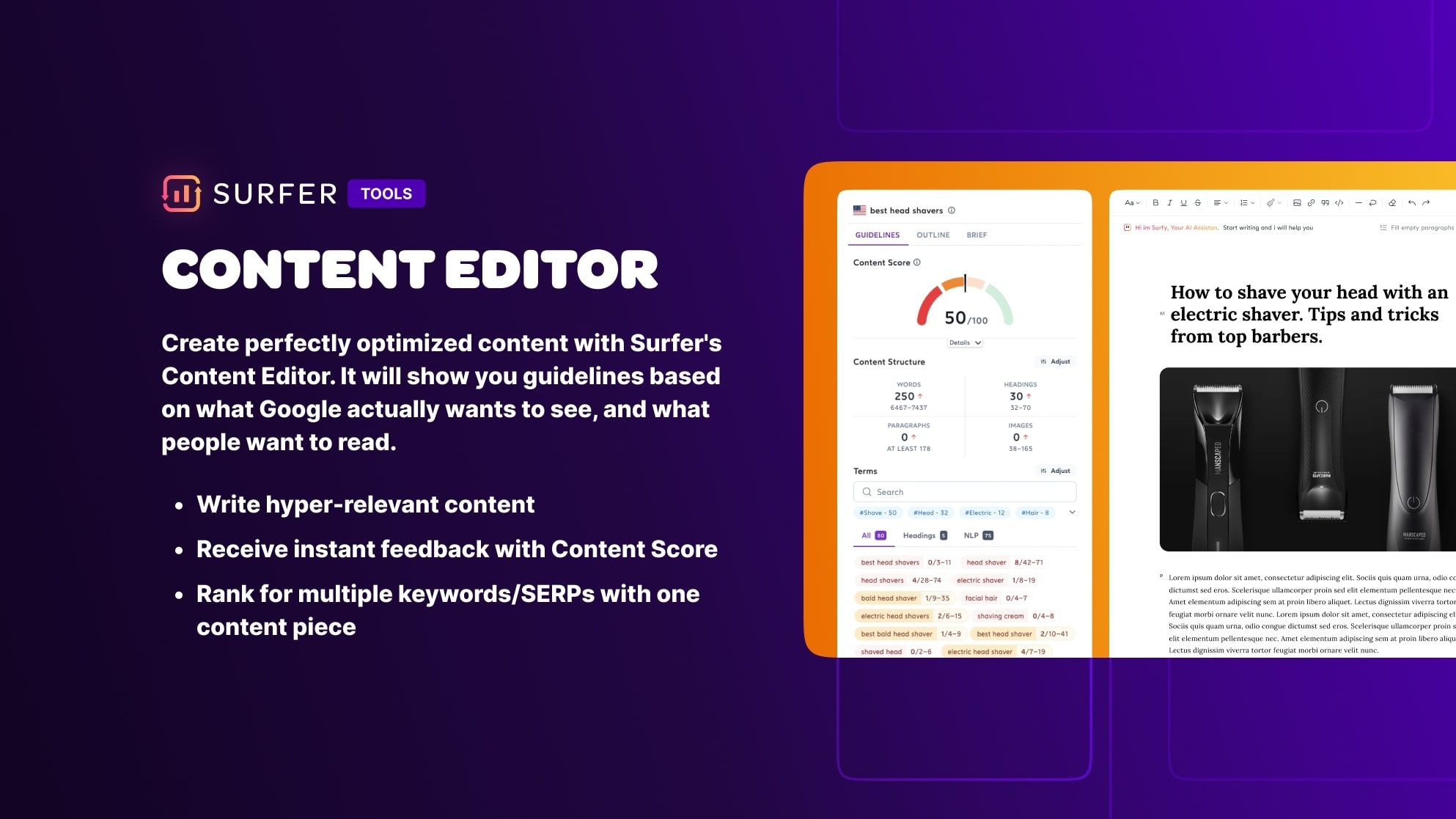 How it works:
Keyword Input: Enter your target keyword to set the stage for your content.
Guideline Generation: Surfer SEO analyzes top pages for your keyword, creating tailored guidelines for word count, keyword density, and more.
Real-Time Writing Assistance: Get instant feedback while writing, with suggestions on keyword inclusion and content length.
Additional Insights: Receive relevant questions and image usage tips.
Content Optimization: Refine your content to achieve a high optimization score, then export for publishing.
The Content Editor streamlines the SEO writing process, ensuring your content is not only reader-friendly but also primed for search engine success.
Content Audits
Already have content out there? Surfer SEO's content audits help you optimize existing pages. It analyzes top-performing content and gives actionable recommendations to boost your page's performance.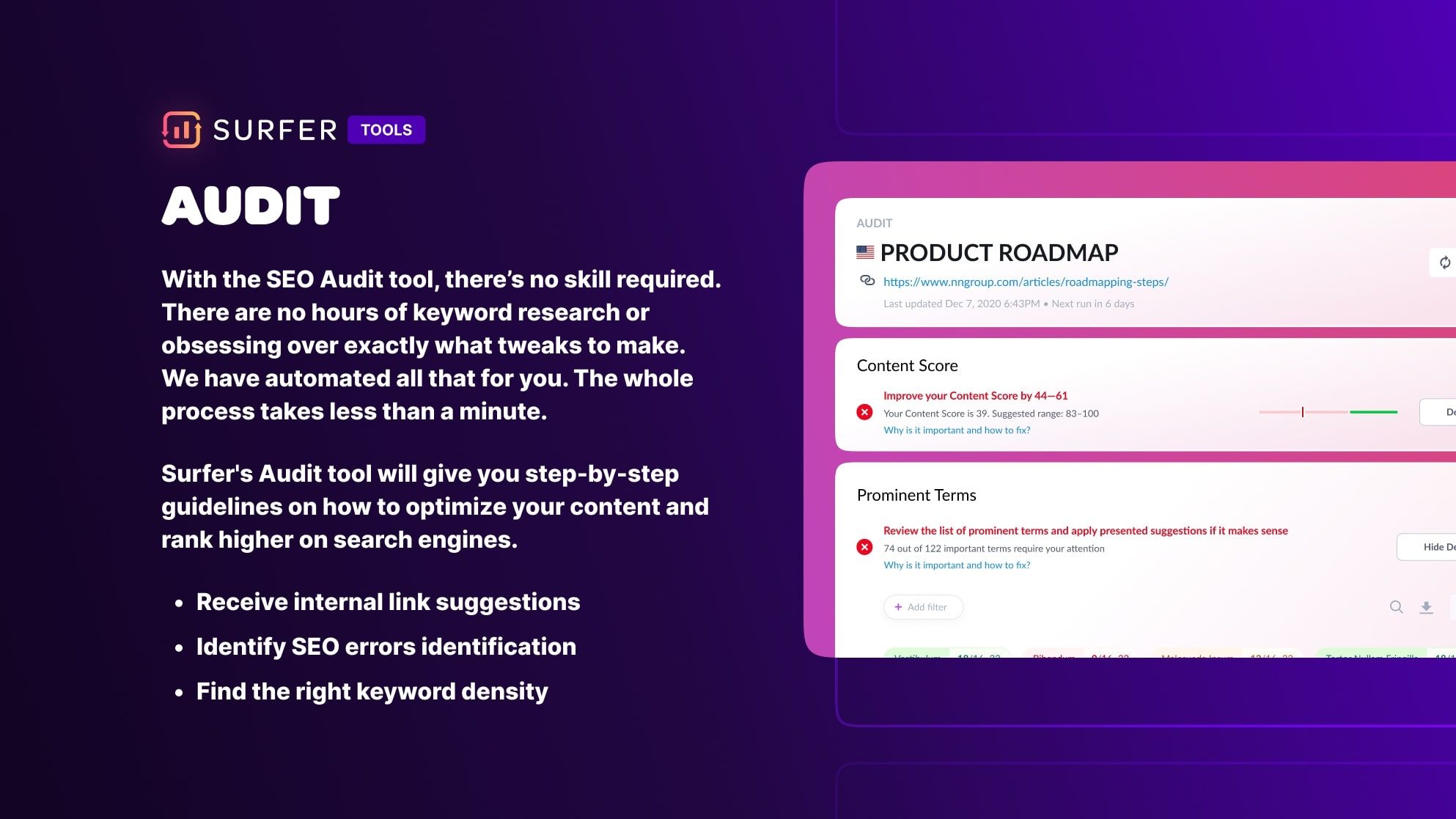 How it works:
Page Selection: Pick a page you want to improve.
Competitor Analysis: Surfer SEO compares your page with top-ranking competitors.
Audit Report: Receive a report pinpointing your page's strengths and weaknesses.
Actionable Recommendations: Get specific steps for optimization, like keyword adjustments and content structure improvements.
Implementation and Tracking: Apply changes and monitor the impact on your page's performance
Competitor Analysis
Understanding your competition is key in SEO. Surfer SEO offers in-depth competitor analysis, allowing you to dissect their strategies and find opportunities to outperform them.
On-page SEO Optimization
Surfer SEO covers all bases of on-page SEO, from meta tags to image optimization. It ensures every element of your page is fine-tuned for search engines.
Keyword Research and Topic Clustering
Discovering the right keywords and topics is crucial. Surfer SEO provides extensive keyword research tools and helps you cluster topics, ensuring comprehensive coverage and relevance.
Integration with WordPress and Google Docs
Whether you're drafting your content in Google Docs or directly in WordPress, Surfer SEO seamlessly integrates, making the optimization process smooth and efficient.
Each feature is designed to not just improve rankings but also to make the SEO process more intuitive and data-driven. With Surfer SEO, you're not just guessing what works; you're making informed decisions based on solid data.
Comparing Surfer SEO with popular SEO Tools
When it comes to SEO tools, the market is brimming with options. Let's see how Surfer SEO stacks up against some of the other popular tools:
Surfer SEO vs. Ahrefs
Ahrefs is renowned for its backlink analysis and keyword research capabilities. It's a comprehensive tool that offers a wide range of features for SEO professionals.
Surfer SEO focuses more on on-page optimization, content planning, and audits. It's particularly strong in providing real-time content optimization suggestions.
Best For: Ahrefs is great for in-depth backlink analysis and broader SEO strategies, while Surfer SEO is ideal for content creators and those focusing on on-page SEO.
Surfer SEO vs. SEMrush
SEMrush offers a broad suite of tools covering everything from SEO to social media and PPC. It's known for its keyword research and competitive analysis features.
Surfer SEO differentiates itself with its AI-driven content editor and detailed content audits, making it a go-to for content optimization.
Best For: SEMrush suits those looking for an all-in-one marketing toolkit, whereas Surfer SEO is more specialized for content optimization and on-page SEO.
Surfer SEO vs. Moz Pro
Moz Pro offers a range of SEO tools, including keyword research, site audits, and rank tracking. It's well-regarded for its user-friendly interface and community resources.
Surfer SEO stands out with its real-time content optimization and detailed competitor analysis, offering more specialized content-focused tools.
Best For: Moz Pro is a good all-around SEO tool for beginners and intermediates, while Surfer SEO caters more to those prioritizing content optimization and detailed on-page analysis.
In summary, while tools like Ahrefs, SEMrush, and Moz Pro offer a wide range of SEO functionalities, Surfer SEO distinguishes itself with its focus on content and on-page optimization, making it a valuable tool for those who want to ensure their content is perfectly tuned for search engines.
Is Surfer SEO worth the investment?
If you ask me: 100% without a doubt.
For those focused on content optimization and on-page SEO, Surfer SEO is a valuable investment. Its specialized features can significantly improve content ranking potential and streamline SEO processes. It took us from 0 to 10.000 visitors in no time in anew sleep. Read more about it: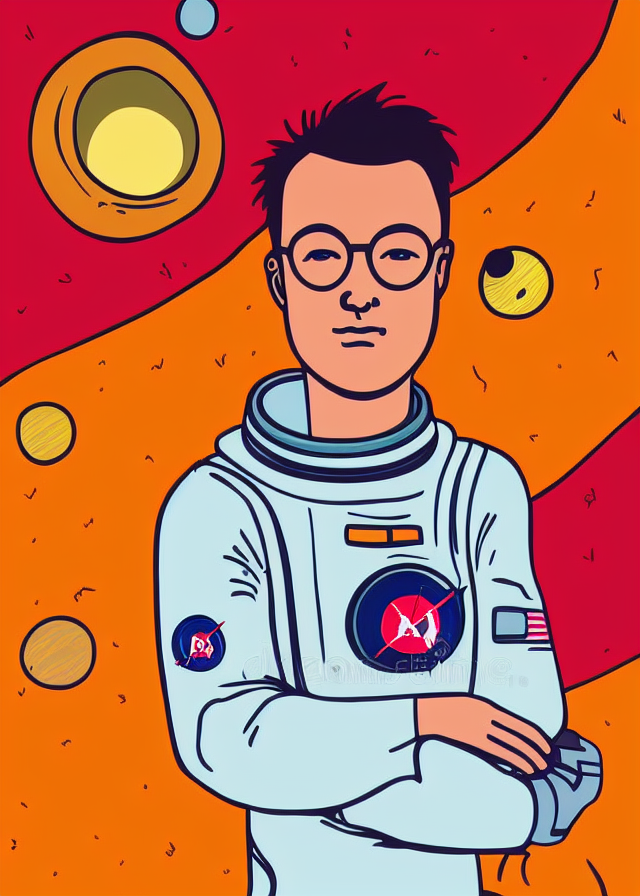 But you don't have to take my word for it. Surfer SEO today has over 13.000 customers and is used by digital pioneering companies such as Shopify Authority Hacker and Jasper.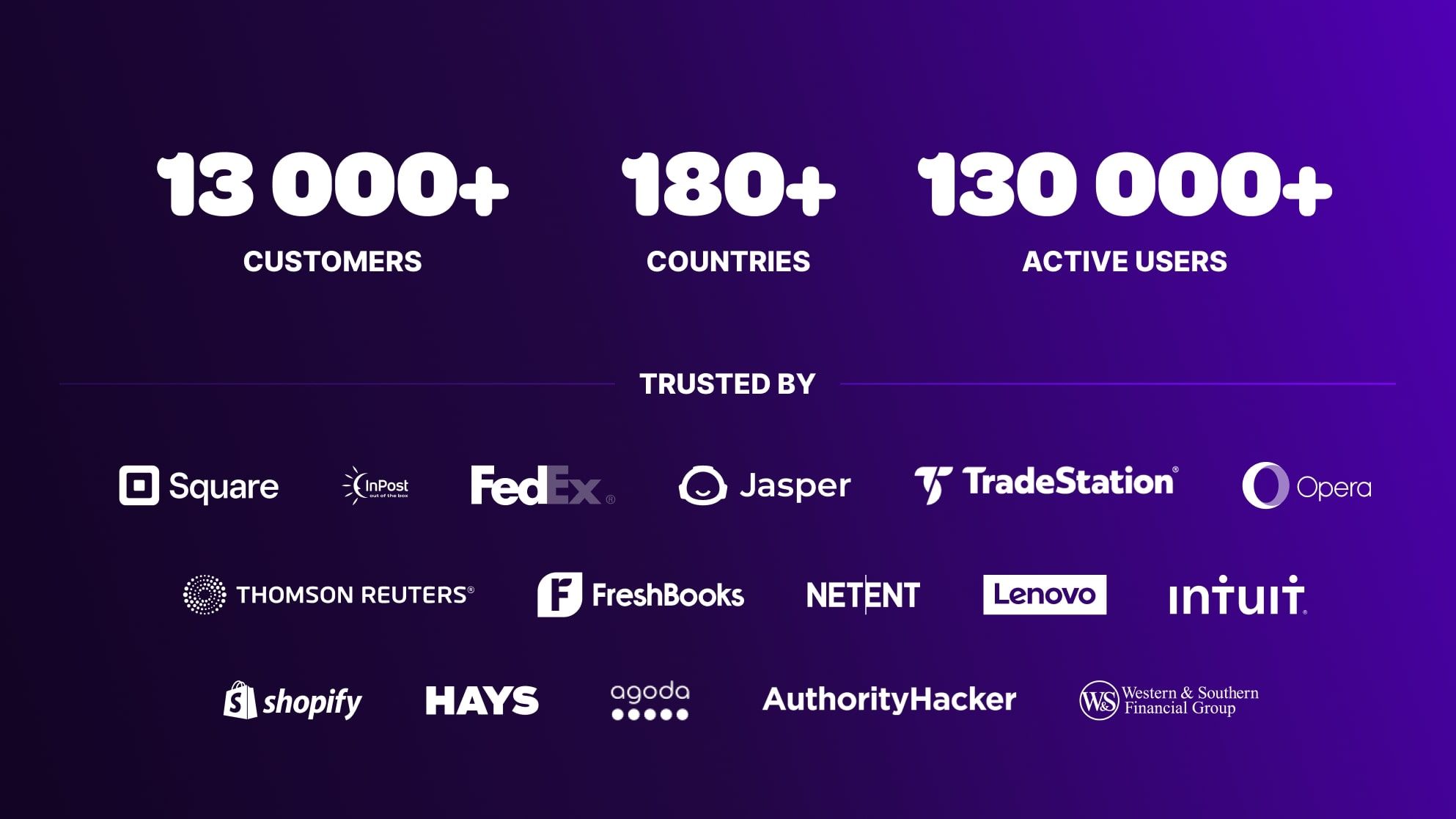 Conclusion and Final Thoughts
Surfer SEO emerges as a potent tool for those prioritizing content optimization in their SEO strategy. With features like the Content Editor and Content Audits, it offers a specialized approach to enhancing your online presence.
Its diverse plans cater to different needs, from individual bloggers to large agencies. Comparing it with other tools, Surfer SEO's strength in content-focused optimization is evident.
The free trial (read: money back guarantee) is a no-risk way to explore its features. Ultimately, if content is central to your SEO strategy, Surfer SEO is a great place to start.
In short, Surfer SEO is a solid choice for elevating your content's ranking potential and simplifying your SEO efforts.